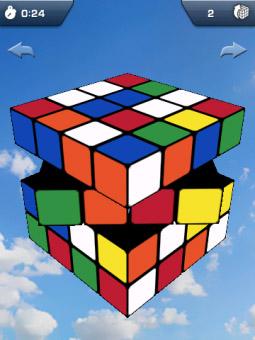 Tag:
9800 games
Rubiks Cube
Overview :
Rubik's Cube v1.0.75 - Rubik's® Cube: The #1 best selling toy of all time, now on your BlackBerry®!

Version: 1.0.75
File Size: 5 MB
Required: 6.0.0 or higher
Model: Blackberry 96XX Tour (Niagara) Series (480*360):9600, 9630, 9650(Tour2), 9700(Bold2), 9780, 9790, Dakota, Apollo /Blackberry 95XX Storm Series (360*480):9500, 9510, 9520, 9530, 9550(Storm2), 9570(Storm3) / Blackberry Torch Series: 9800(Torch), Torch2, 9810, 9860/Blackberry Pearl 3G Series (360*400) Devices Models: 9100, 9105, 9670(Style)/Blackberry 99XX (OS 7.0) Series (640*480) Devices Models: 9900, 9930, 9981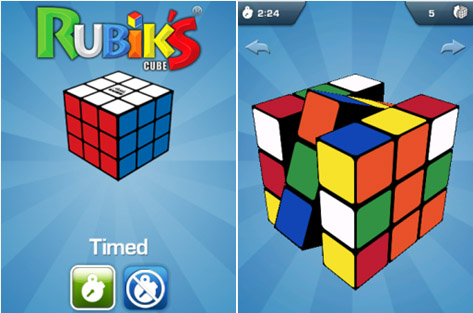 Description:
Play the classic cube anywhere, anytime! Test your skills against the familiar 3x3x3 cube, or tackle other sizes, up to 5x5x5! Haven't figured out how to solve the cube yet? The included solution guide will help! Track your performance as you learn to solve the cube more quickly and in fewer moves! Go global and compare your times with the best in the world! It's all made possible in the only officially licensed Rubik's® Cube game!
* Classic 3x3x3 cube
* Alternative cube sizes: 2x2x2, 4x4x4, and 5x5x5
* Track your time and number of moves to solve the cube
* Compare your stats on-line
* Included solution guide to help you solve the cube
NOTE:
After installing please check your games and downloads folders for the Rubik's game icon.