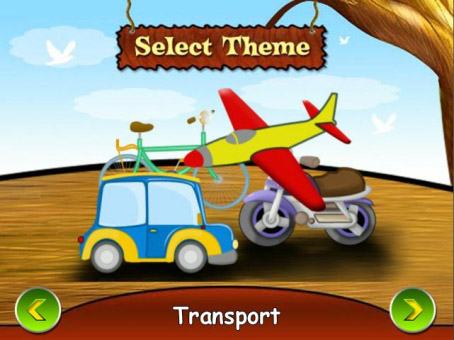 Tag:
Memory
8520 games
Overview :
Memory 1.4 for all model games - The classic card matching game that sharpens memory while providing hours of fun.

Version: 1.4
File Size: 5 MB
Required: OS 5.0.0 or higher
Model: Blackberry 85xx Curve Series (320x240): 8500, 8520, 8530, Curve 9300 3G, Curve 9330 3G /
Blackberry 89XX Curve Series (480*360): 8900(Javelin), 8910(Atlas), 8930, 8950, 8980/Blackberry 96XX Tour (Niagara) Series (480*360):9600, 9630, 9650(Tour2), 9700(Bold2), 9780, 9790, Dakota, Apollo /Blackberry 99XX (OS 7.0) Series (640*480) Devices Models: 9900, 9930, 9981



Specially designed to help train the mind in a manner that is both challenging and entertaining.
The game is specially recommended for Kids.
Memory features ...
* Stimulating and vibrant graphics
* Multiple distinctive themes
* Multiple difficulty levels
* Choose to play from a selection of interesting card layouts
* Multiplayer mode
- Local multiplayer - Play in multiplayer mode with your friends and family on the same phone
- BBM Multiplayer - Compete with your BBM friends
* Change the card deck to customize your game experience.
* Facebook feature- Login to Facebook and tell your friends your favorite theme.Post your Memory score to your Facebook wall.
You can turn on Hints or Names of Images to further improve and aid image retention. 'Hints' are specifically designed to help kids learn the names of various things depicted in the images.
Play and compete with your Kids, they'll enjoy the game even more. We would love to hear of their joy when they manage to beat you :)