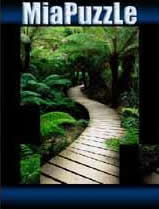 Tag:
Version
MiaPuzzLe
Overview :
MiaPuzzLe v.1.12 Lite version (OS 4.3 higher)

Model:
Blackberry 82XX Series (240x320) Pearl Flip Devices Models: 8200, 8220, 8230/Blackberry 8350i (320*240) Related Devices Model: 8500, 8520, 8530/Blackberry 83XX Series (320*240) Curve Devices Models: 8300, 8310, 8320, 8330 / Blackberry 87XX Series (320*240) Devices Models: 8700c, 8700r, 8700f, 8700g, 8703e, 8707, 8707g, 8707v .etc /Blackberry 88XX Series (320*240) Devices Models: 8800, 8820, 8830 .etc /Blackberry 89XX Curve Series (480*360): 8900(Javelin), 8910(Atlas)/Blackberry 90XX Bold (Onyx) Series (480*320) Devices Models: 9000, 9020(Onyx)/Blackberry 96XX Tour (Niagara) Series (480*360):9600, 9630, 9650(Tour2), 9700(Bold2) /Blackberry Pearl 3G Series (360*400) Devices Models: 9100, 9105
Description:
MiaPuzzLe is a simple puzzle game for BlackBerry. It's a "fifteen" puzzle with ability use an images as source for the game. MiaPuzzLe has several predefined images and allows to use images from file system of the device memory.
Main Features & System requirements
• Control the game with touch screen technology (Storm version)
• Special version for BlackBerry Storm
• Play a game with predefined photos and photos from the device memory
• Support both screen orientation (Storm version)
• 9, 16, 25 or 36 cells in the game board
• Has "cheat feature"
• Sounds support
• Remember last game state