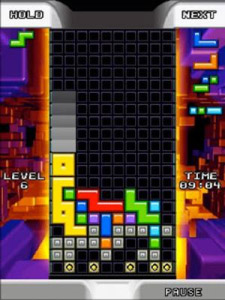 Tag:
Mania
8520 games
Tetris
ea
Overview :
Tetris Mania v3.0.0 for blackberry 320x240 games
OS 4.5,4.6,5.0,6.0
size:237.17 KB
model: Curve 8300, Curve 8310, Curve 8320, Curve 8330, Curve 8350i, Curve 8520, Curve 8530, 8700, 8707, 8800, 8820, 8830, Curve 8900, Curve 8910, Curve 8980, Curve 9300 3G, Curve 9330 3G

Description:
Indulge your puzzle-solving passion! With three new game modes, Tetris Mania puts a new spin on the compelling original you know and love, making it the must-have mobile game. Use gravity in Cascade mode to gain an avalanche of points, join atomic blocks in Fusion mode to blast to the next level, and dig through increasingly high stacks of blocks in Sticky mode in order to clear the bottom line. Engage in block-blasting fun wherever you are with new Tetris Mania for your mobile.