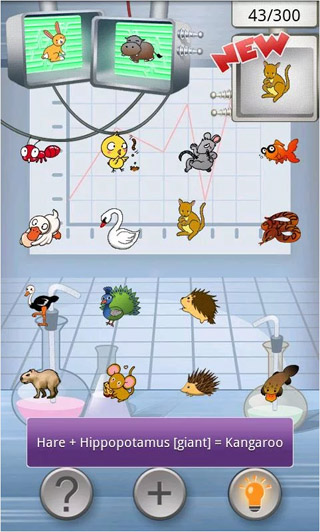 Tag:
Alchemy
Overview :
Alchemy – Genetics Premium v1.1 for BlackBerry 10 game
Alchemy~Genetics. ATTENTION: HIGHLY ADDICTIVE!
Game for people who have a sense of humor! Addictive like Alchemy, amazing like Genetics! Lots of fun, and many hours of gameplay.
Combine different animals to create new species. Start with 4 and go up to 500, from obvious to unlikely to bizarre combinations.
Play, enjoy and remember: this game was made for laughs! No animals were hurt
Learn more about amazing animals by clicking the Wikipedia logo on the animal info page!
—
PREMIUM version is also available:
- No ads
- Less permissions
- Option to "lock" animals in TVs
What's New
25 new animals, German and French localization
Version: 1.1
File Size: 6.0 MB
Required: BB10 Smartphone OS 10.2.1.1055