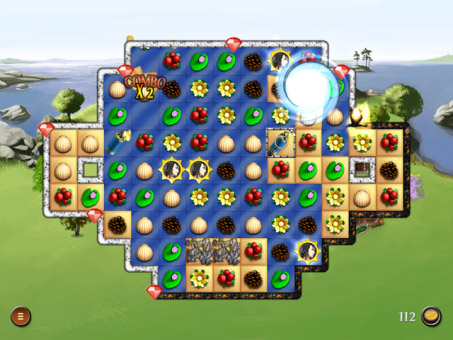 Tag:
BB10
Heroes
Kalevala
Overview :
Heroes of Kalevala 1.2.1.2 for blackberry 10 games - Build your very own village in the magical world of Kalevala!

Version: 1.2.1.2
File Size: 59 MB
Required: BB10 Smartphone OS 10.0.0 or higher


Choose your favorite hero and lead your tribe towards a bright new future in the lands of Kalevala. Exciting new match-3 mechanics, powerful hero powerups, and an extensive village building game provide hours of exciting new entertainment. Experience over 140 hand made levels featuring unique match-3 gameplay like lock bomb combos and tar fights. Build your own village from scratch and see it thrive and produce wealth. Can your tribe acquire the fabled Sampo?
Features:
- Match your way through over 140 hand-made levels
- Create your very own village
- Eight powerful heroes with distinct abilities
- Story with voice overs
- Play as long as you like after completing the story
- Unique match-3 mechanics like tar fight and lock bombs