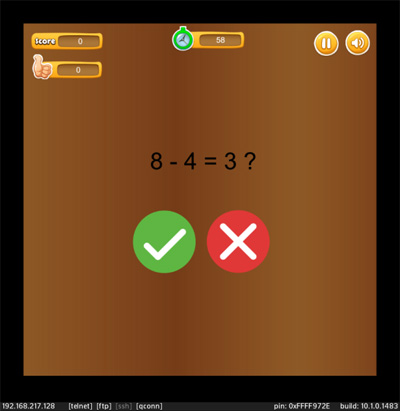 Tag:
Passport
Equation Quiz
Overview :
This game's goal is to solve math equation.
Math quiz is on the screen.
If the equation is right, touch check button.
If the equation is wrong, touch x button.
Given time is 60 seconds.
It is core that you solve the math equation quiz in 60 seconds.
Even though the problem is easy, concentrate your brain on the quiz.
Probably this equation will raise your concentration power.
Let's start solving equation quiz~~.
Compare your score with other's in global leaderboard.
Supported Devices:
BlackBerry Leap
BlackBerry Passport
BlackBerry Passport Silver Edition
BlackBerry Q10
BlackBerry Q5
BlackBerry Z10
BlackBerry Z3
BlackBerry Z30
Porsche Design P9982
Porsche Design P9983