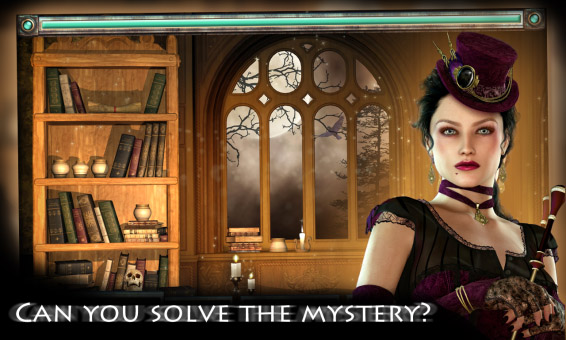 Tag:
Garden Myste
Overview :
Hidden Objects: Garden Mystery for blackberry 10 games

Find hidden objects in this garden mystery! No time for hide and seek. No time for "Where is my stuff?"! It is up to you to solve the mysteries in this hidden object adventure and find all the missing objects!
Do you have what it takes?
♦ What are hidden object games? ♦
In hidden objects games you typically have to find objects which have gone missing under mysteries circumstances. They can be hidden in the garden or in a house for example.
♦ How do you play hidden garden mystery games? ♦
It is no hide and seek game. The hidden objects are mostly right before your eyes! The game tells you which mystery to solve and you have to find the hidden object. THAT'S IT!
Are the hidden objects playing hide and seek with you again? Is it a mystery to you to find an object in all my stuff? If you recognize yourself -- download this fun hidden object game now!
If you like games like "Hidden Worlds", "Hidden Object - Mystery Venue", "Adventure. Hidden objects", "Hidden Crimes of CSI", "House Secrets Hidden Objects", "Hidden Object Mystery Guardian", "Hidden Object Home Makeover 2", "Home Makeover 3 Hidden Object" or "Mystery Hidden Objects" you will love this game!
Thanks for reading.
!!! DOWNLOAD THIS GREAT HIDDEN OBJECT GAME NOW !!!
Supported Devices:
BlackBerry Classic
BlackBerry Q10
BlackBerry Q5
BlackBerry Z10
BlackBerry Z3
BlackBerry Z30
PlayBook
Porsche Design P9982
Porsche Design P9983