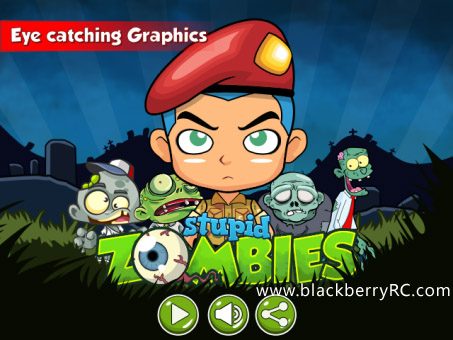 Tag:
Stupid Zombi
Overview :
Like to Kill Zombies? Stupid Zombies is now here on BlackBerry!
The game with over 10 Million Installs is now here on BlackBerry!
Those stupid zombies are back, and you are humanity's last hope to keep them brainless. But beware, ammo is limited so you will have to get crafty and use the straight bullets, grenades, split- and buckshots in the most effective way possible to survive the 100 levels.
One man, one shotgun and lots of stupid zombies.
The undead return in this new, jam-packed release with exciting, brainless creatures, weapons, puzzles, moody environments all wrapped up in a slick, user-friendly package.
Features:
Funtastic gameplay, now even better!
Now with 100 levels.
Choose between a male and female hero character.
BlackBerry support model: 9900, 9930, p'9981
enjoy.