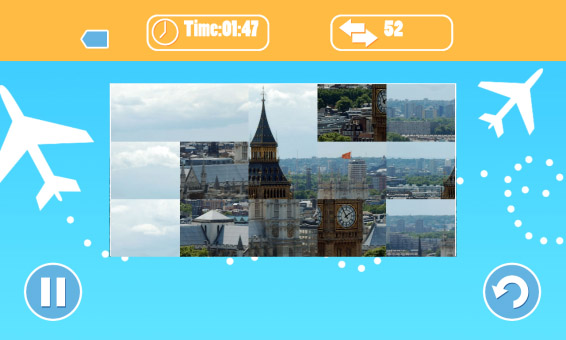 Tag: Travel Trivi
Overview :

free Travel Trivia Puzzle 1.0 for blackberry 10 game



Version: 1.0

File Size: 44 MB

Model: Blackberry Dev Alpha, Blackberry Z10, Blackberry Z15, Blackberry Z30, Blackberry A10, Blackberry Q30, Blackberry Q10, Blackberry Q5, Blackberry P'9982

Description:

Have you ever dreamed to travel all around the world? New cities, beautiful places, unique national features are waiting for you in this journey. With Travel Trivia Puzzle you have a chance to see the most famous and beautiful places in the world!

Travel Trivia Puzzle is a classic sliding puzzle game where you need to place the tiles in a defined order by making sliding moves with using of empty space. Your goal is to collect a beautiful picture with one of the corners of the world. Enjoy it!

Travel Trivia Puzzle features:

- User-friendly interface and intuitive control

- Collection of amazing picture views

- Great colorful puzzle

Make a world tour with Travel Trivia Puzzle! For all travel lovers and rolling stones, have fun!