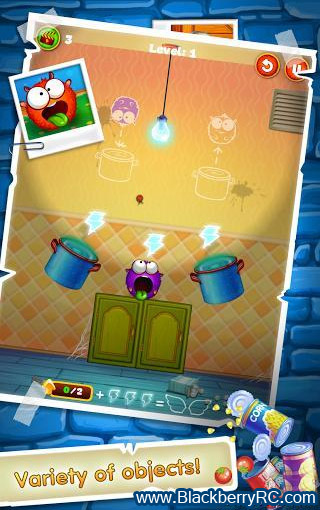 Tag:
BB10
Lightomania
Overview :
Lightomania v1.1.0 for BlackBerry 10 games
Version: 1.1.0
File Size: 23.4 MB
Required: BB10 Smartphone OS 10.2.1.1055
Model: Blackberry Dev Alpha, Blackberry Z10, Blackberry Z15, Blackberry Z30, Blackberry A10, Blackberry Q30, Blackberry Q10, Blackberry Q5, Blackberry P'9982
Description:
Immerse yourself in the ultimate gaming experience while playing this thrilling puzzle game. Don't miss a chance to try a new combination of addictive gameplay, comical style and challenging tasks. Meet two adorable fuzzy thieves, who are addicted to the light and steal all bulbs on their way. Let the bulb hunting begin!
Pull the tongue, choose the best trajectory, make a jump and get the bulb. Share the light with greedy but funny "lightomaniacs". Remember that you should use your skills to find the optimal path, because the less moves you perform on your way to the target – the more bonuses you get.
It's a perfect app for those who are keen on challenging tasks as well as for everybody who is simply looking for fun. Having tried it once you'll become obsessed with both the game, and its characters.
Features:
● charming duo of characters;
● 72 exciting levels in 3 packs;
● challenging bonuses and awards;
● logical skills tasks;
● adorable heroes and funny animations.