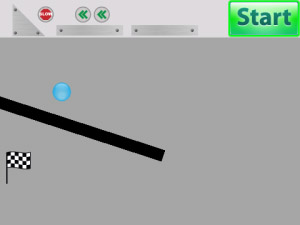 Tag:
Bubble Ball
Overview :
Free Bubble Ball v2.1.0 games for blackberry
Required Device Software
5.0.0 or higher

Description:
35 FREE LEVELS!
Try this fun, new physics puzzle game, where you will test your ingenuity and thinking skills to get the bubble to the goal. Use the pieces and powerups provided, and come up with creative solutions! There are two types of pieces, wood and metal. Wood pieces are affected by gravity when you hit Start, while metal ones stay where you placed them. Use powerups to give the bubble speed boosts and even reverse gravity! Don't like the blue bubble? Make it a different color! Don't want to start at the beginning? You can skip around to your liking and jump right into the 35+33(paid) available exciting levels. A great game to test your logical thinking skills, and to play whenever you're bored!