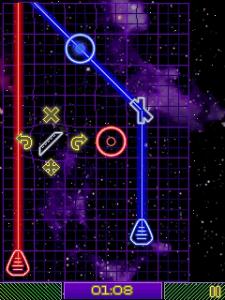 Tag:
Challenge
Light Up
Overview :
Light Up Challenge for blackberry games download
Model:
Blackberry 95XX Storm Series (360*480):9500, 9510, 9520, 9530, 9550(Storm2), 9800(Torch)
Description:
A total mind bender and must have for all puzzle and logic game lovers! Light up all targets as fast as you can by directing colored beams of light. Be sure to avoid the black holes!
You have more than 10 different tools including mirrors, color-changing prisms, light benders, splitters, breakers, mixers and many other devices at your disposal. Use them wisely!