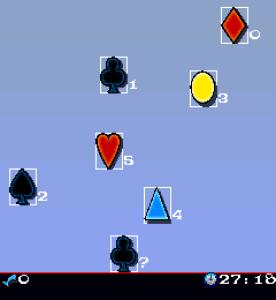 Tag:
Brain Up
Overview :
Brain Up v1.1.1 games for blackberry

Grey matter matters! Become the sharpest knife in the drawer with a gauntlet of challenges. Memory, visual, math, and word games work your brain in four different ways.
Leading you along this evolutionary journey is Cortex, the game-loving alien with synapses of silicon. You start off as a lowly amoeba, working your way through challenges to gain an evolutionary advantage. Evolve and excel at the minigames to unlock harder challenges. Only a Brain Up master can evolve beyond human, into one of Cortex s brainy brethren: a Synapperon.
Model:
Blackberry 95XX Storm Series (360*480):9500, 9510, 9520, 9530, 9550(Storm2), 9570(Storm3), 9800(Torch)