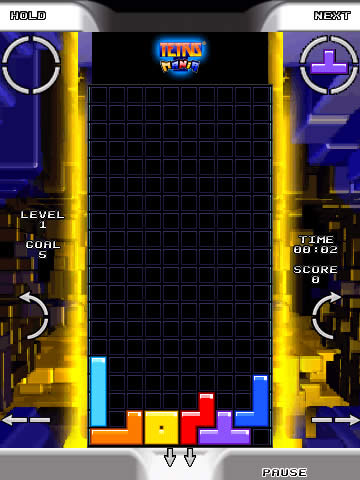 Tag:
Tetris
95xx games
Mania
Overview :
Tetris Mania for blackberry 95xx games
Model:
Blackberry 95XX Storm Series (360*480): 9500, 9510, 9520, 9530, 9550(Storm2)
Description:
Indulge your puzzle-solving passion with Tetris Mania. This new spin on a timeless original includes 3 new compelling modes.
Indulge your puzzle-solving passion! With THREE new game modes, Tetris Mania puts a new spin on the compelling original you know and love, making it the must-have mobile game.
1. -Use gravity in Cascade mode to gain an avalanche of points
2. -Join atomic blocks in Fusion mode to blast to the next level
3. -Dig through increasingly high stacks of blocks in Sticky mode in order to clear the bottom line
Engage in block-blasting fun wherever you are with new Tetris Mania for your BlackBerry.