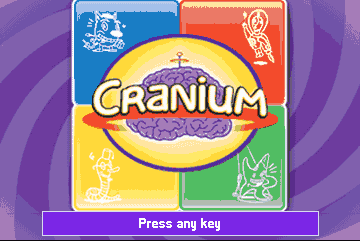 Tag:
95xx games
Cranium
Overview :
Cranium for blackberry 95xx games

Model:
Blackberry 95XX Storm Series (360*480):9500, 9510, 9520, 9530, 9550(Storm2)
Description:
On your quest to make it to Planet Cranium, the Cranium-o-matic will select from over 300 mini-games for you to play. Find out if you're a Crfiltertive Cat, Data Hfilterd, Word Worm or Star Performer.
Complete puzzles, answer trivia questions, unscramble words and keep the bfiltert to win points. You'll collect stars as you go - and discover talents you never knew you had! Start your journey to Planet Cranium now!