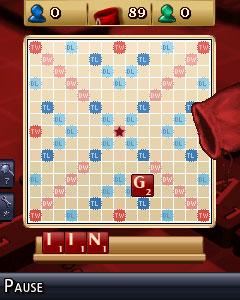 Tag:
SCRABBLE
Overview :
SCRABBLE for blackberry storm games
Model:
Blackberry 95XX Storm Series (360*480):9500, 9510, 9520, 9530, 9550(Storm2)
Description:
Spells F-U-N, play SCRABBLE on your BlackBerry! This classic board game has updated now. It includes flexible difficulty levels, built-in word list, dynamic animations, scrolling and full-board views. The easy-to-use interface allows you to play by yourself to challenge the computer. And it also let you enjoy playing with a friend. Track scores and statistics. Fun new features attract both wordplay mavens and casual gamers.