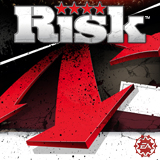 Tag:
9000 games
RISK
Overview :
RISK for blackberry 9000 games
Model:
Blackberry 9000 Bold Series (480*320)
Description:
Rule the world with RISK! Fight up to five computer opponents. Crush rivals in Conquest, Quick Play or Pass 'n Play mode.
Rule the world with RISK! Crush opponents with distinct tactics and unique levels of aggression. Use strategy to fortify your territories and conquer all six continents. Build armies to attack enemies on your march towards domination.
Customize your play in single-player Conquest mode on the world map or Quick Play mode on a single hemisphere. Or try to out-strategize your friends in fast paced two player Pass 'n Play mode. Without RISK there is no reward!
*Take over the world in a single-player conquest game against up to five AI opponents with distinctive tactics and levels of aggression
*Quick Play mode lets you experience the full thrill of RISK in under 10 minutes
*Customize your game play by selecting from three map sizes, 6 colors, 3 difficulty levels, and 2 ways to claim territories
*Out-strategize your friends in the fast paced two player Pass 'n play mode
*Immerse yourself in RISK like never before with realistic dice animation, explosions, fireworks, and victory parade ticker tape