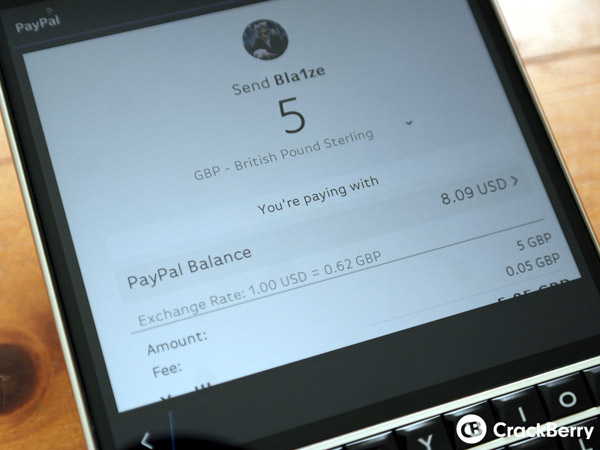 Back in August PayPal integration was introduced through BBM in beta mode. Then at the end of September, BBM went official on all platforms. While PayPal integration was initially only available to those in Canada, it has slowly been rolling out to other regions. What better time to check out how easy it is to send money with PayPal through BBM.
The whole process is really simple, even setting up. You don't need the PayPal app installed to send money either - just BBM and a PayPal account. The first thing you need to do is link your BBM to your PayPal account. This is done through the BBM app, and you will only need to do this once.
First select a contact you want to send money to. Then tap the paperclip icon on the bottom right.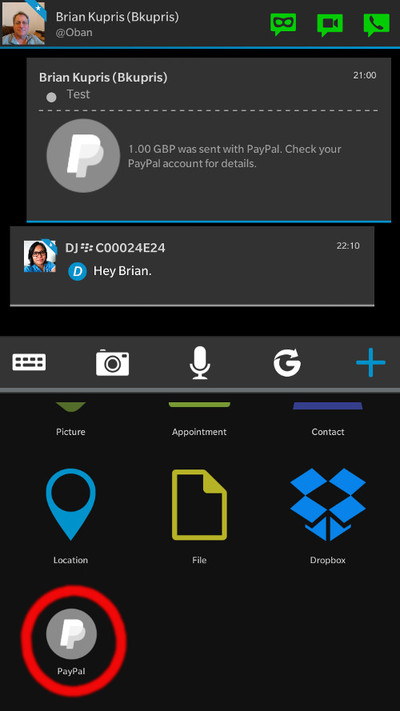 Note: I have noticed the PayPal icon change every so often, it seems to pull server side. Sometimes it's a circular grey PayPal icon; sometimes it's a blue icon, other times it has four small icons that have no relevance to PayPal, although whichever icon it is it does say PayPal on the bottom so you can't miss it.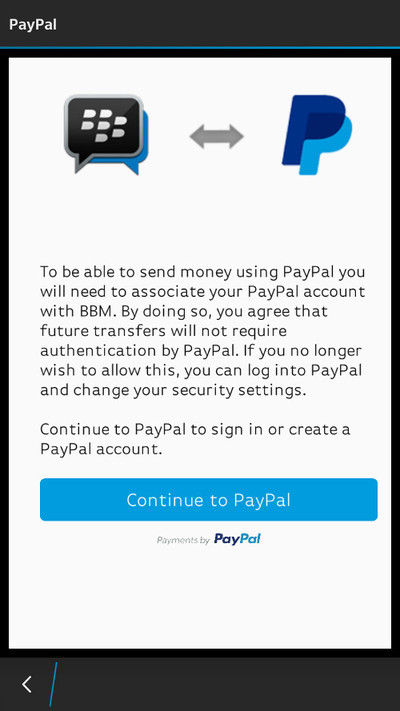 You'll see a message that tells you that you need to login to your PayPal account, just tap
Continue to PayPal
and enter your PayPal credentials.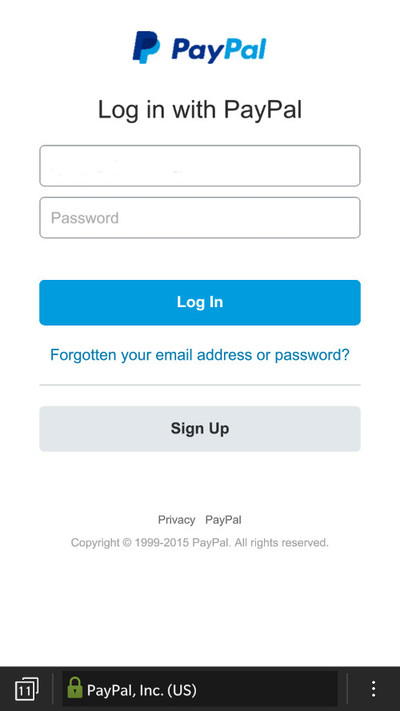 You're shown some terms and conditions and to continue tap Agree.
You'll then see a pop up notification requesting to open up BBM, just hit OK. You're then ready to send a payment. Quick and easy set up process, right? You only have to do this set up once. Unless you wipe your device or switch to a new device.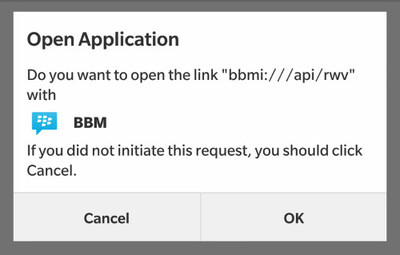 You can then continue on to send some money, or you can just go back if all you wanted to do was get yourself set up.
To make a payment just open up a contact through BBM again and tap the paperclip icon. You'll then get the screen shown below.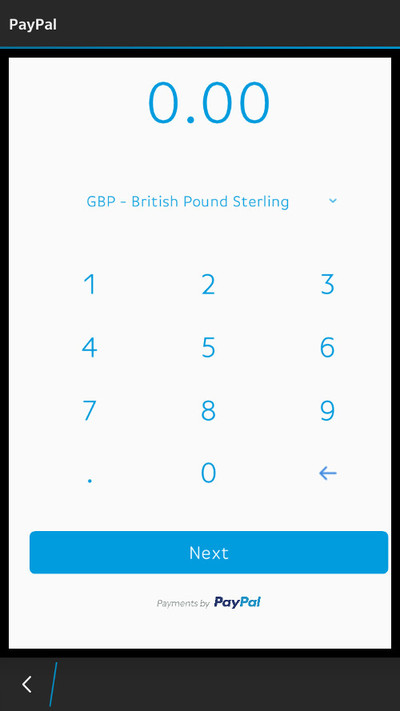 Just enter the amount you wish to send, then tap Next. You'll then get a confirmation screen where you can also add a message. If you're happy with everything, hit Send.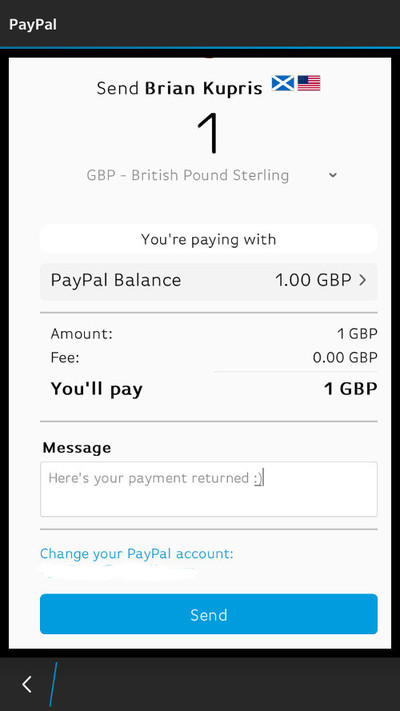 A payment sent screen will also show. And that's you. If you try to make a payment to someone who has not connected their PayPal account to their BBM ID, it will prompt you to send them an invite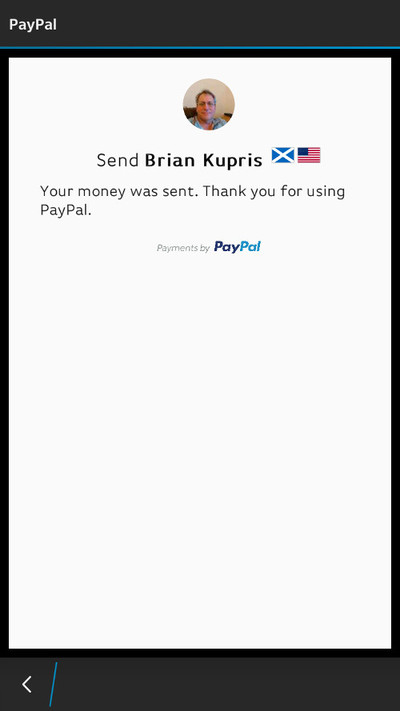 It really is not a painful process, and it looks to be a handy tool if you have to send regular payments to some or if you have any IOUs to need to repay. You need to make sure that you have the latest version of BBM. At the time of writing, it is currently available in Canada, U.K., U.S. Germany and South Africa. You can only send and receive through BBM if you and your contact are in those regions. If you are seeing it in other regions not listed here, share them in the comments. Hopefully it rolls out to everyone soon.
Note: If you use a credit to make payments, there will be fees involved.