Introducing Sachesi. The results of my continued work on firmware tools for Blackberry 10 and Playbook.
Sachesi allows you to extract, search for and (un)install Blackberry firmware. It also allows you to backup, restore, wipe, reboot and nuke. This is a continued evolution of the original Sachup and Sachibar applications.
None of its activities require development mode. That is, you can sideload and uninstall applications without developer mode.
DOWNLOAD:
Current version: 2.0.0 RC
* Does not require Blackberry Link whatsoever
* Will work on any OS
SCREENSHOTS: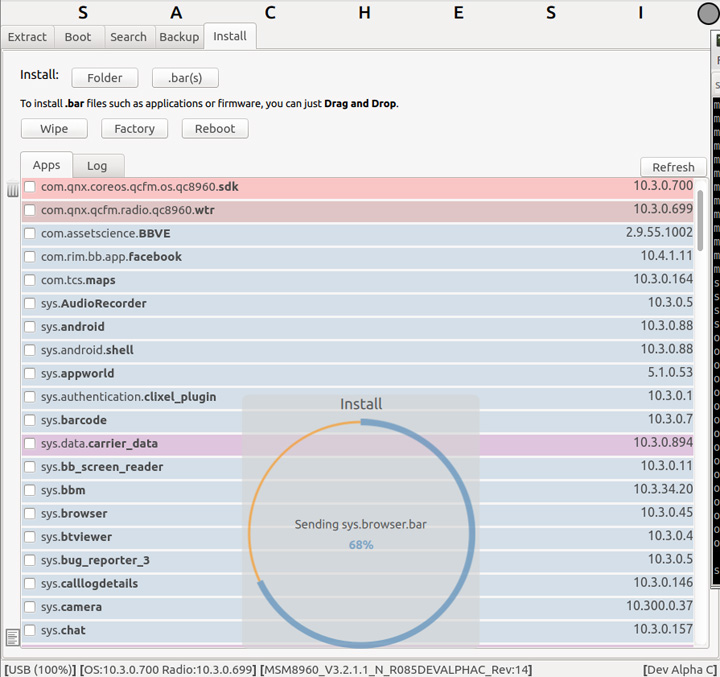 DONATIONS:
Q. How do I support your work?
If you have an alternative method, please suggest it