How to transfer Password Keeper data
On your BlackBerry 10 smartphone
Open up Password Keeper and login with your password
Swipe down from the and tap Settings
Scroll down to the bottom and tap Export Passwords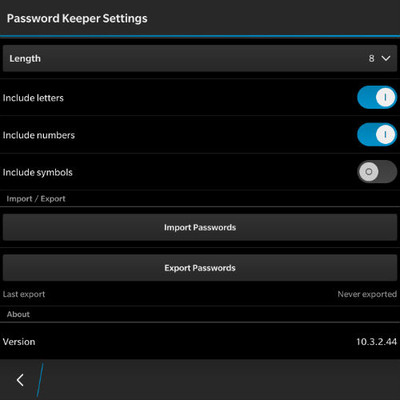 By default, Encryption will be toggled ON, leave that setting as is to better protect your data. Enter your Password Keeper password and then tap Next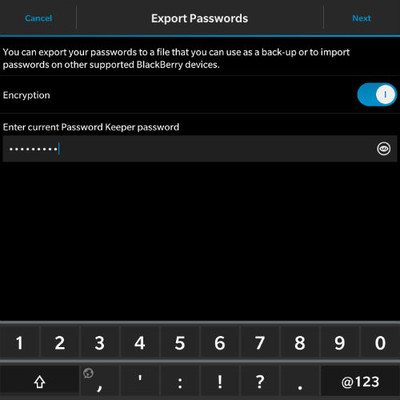 You then be given a chance to choose where to save the backup file. You can save it onto your microSD card or any of the cloud storage services you may have integrated with the native File Manager. You can also change the name of the backup file too. By default, it will be pk_backup_[current date]. When you're happy with everything, tap Save. You should see a toast notification briefly show up saying Export successful to let you know the process is complete.
On your BlackBerry Priv
Insert your microSD card into your Priv
Open up Password Keeper (it should come preinstalled on your Priv). If you haven't set it up already, get setup. If you're already set up with Password Keeper on your Priv, just login.
Tap the burger menu (three lines) icon on the top right, then Import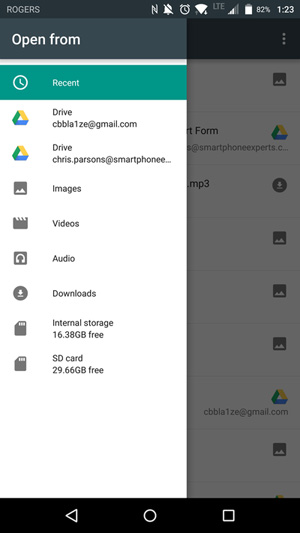 Tap the three dots icon, then Show SD card
Tap the burger menu icon, then Show SD
Select the backup file you saved previously
Enter the password you used to backup the file (Your BlackBerry 10 Password Keeper password)
It's that simple and you can get going with your passwords without too much hassle. For more how-to articles visit our Help and How-to section.