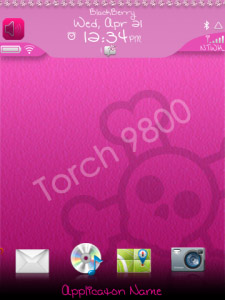 Tag:
girl
Juicy
OS 7 Theme
Overview :
Juicy Girl Theme - OS 7 Compatible for blackberry apps world download
US$1.99
Required Device Software:
Smartphone: 4.2.1 or higher
Description:
★ JUICY GIRL THEME ★
Custom Theme Elements Include:
★ Hidden Dock for OS 5 device - Touch screen devices tap the center of the screen to hide/reveal the icons. Storm devices get a hidden Today feature on the landscape home screen!
★ Background on all screens
★ New message icons
★ All system icons including messages, browser, contacts, calendar and more
★ Lock screen and icon
★ Hourglass
★ Menu colors, highlights, alert icons and popup buttons
★ Alarm icon
★ Fonts and colors
★ Profile icons
★ Quick link to free content, more downloads, rewards points and more!
If you have questions or need tech support please contact us before posting a review - we can't see who you are or respond in reviews: support@motekmobile.com