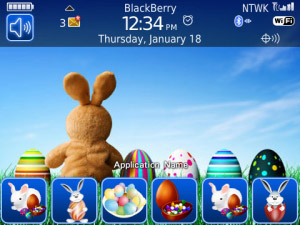 Tag:
Happy Easter
bbthemelab
Overview :
Happy Easter - OS6 Compatible
US$0.99
Required Device Software:
Smartphone: 4.6.0 or higher
Description:
This theme is a great theme to add to your BlackBerry® for the holiday that is just around the corner. This Easter theme has amazing backgrounds and even better icons. This theme is also OS6 compatible!!!