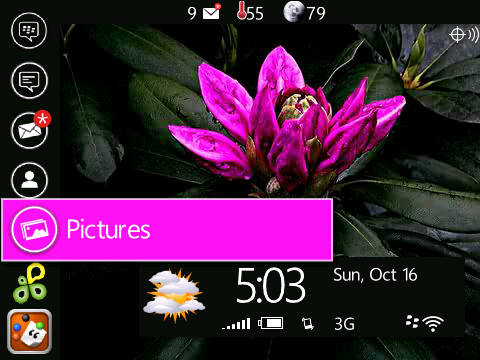 Tag:
bold
curve
9330 theme
MetroUI
Overview :
Bbt's MetroUI for bb 9330,9650,97xx themes (by Bbt designs)
Compatible Devices
BlackBerry: Bold 9650, Bold 9700, Bold 9780, Bold 9788, Curve 9300 3G, Curve 9330 3G, Torch 9800

Description
OS5 device support coming soon.
MetroUI comes in two versions. One with stock OS7 icons ("MetroUI OS7 icons" - coming soon), and one with Custom icons ("MetroUI Custom icons").
An evolution of the Blackberry OS.
Let your Blackberry be the powerhouse it was meant to be, without sacrificing style. Experience slick animations, a full screen Today Area, a full-width notification bar, Options Panel, clickable banner and optional hideable dock and weather slot.