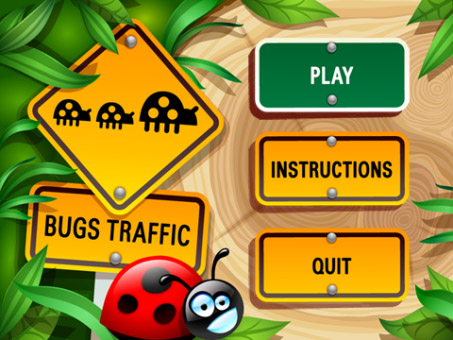 Tag:
Bugs
Traffic
Overview :
free Bugs Traffic 1.0.6 for bb 99xx games
Interesting captivating game Bugs Traffic will keep you busy for a long time all you need is to start playing!
So in the game you will find a board with ladybirds bags and other nice insects. All they will be scattered all over the board a player should put them all in the right way. The right arrangement of bugs will be seen on a solution board and a player should place bugs as it will be shown on the solution board. To move bugs player should use arrows that are situated on the board. Be attentive and think before making a movement as the number of the movements a player makes and the time that he or she spends on passing a level is important!
We sure you will adore to spend your time with Bugs Traffic!
Characteristics:
* smart game
** lovely design
*** interesting game play;
**** more level packs coming soon!
P. S. Don't be shy and let us know whether you like the application or not.
Feel free to contact Contlex Ventures team if you have some problems with the application and we will do our best to solve it. Thank you.
Enjoy your time with Contlex Ventures!

BlackBerry support model: 9900 9930 p'9981
Thanks and hope you enjoy!