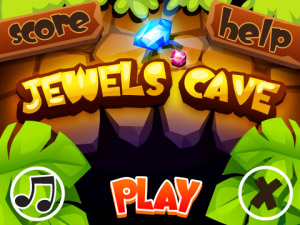 Tag:
bold
97xx
curve
96xx
89xx
Jewels
Cave
Overview :
free Jewels Cave v1.0.2 for 89xx,96xx,97xx games
Model:
Blackberry 8900,Blackberry 9630,BlackBerry 9600,Blackberry 9650,Blackberry 9670,Blackberry 9780,Blackberry 8910

Description
Jewels Cave Free is an addictive puzzle game with excellent graphics and magic sounds of diamonds.
The rules are simple:
- To gain points match adjacent gems and get vertical or horizontal combinations of three or more jewels of the same color;
- Instead of removed gems new crystals appear filling empty spaces;
- Often the newly appeared jewels create new valid combinations causing a cascade, that gives you more points;
- If you get stuck, use a hint;
- To go to a new level fill the jewels meter.
Features:
- Unlimited number of levels;
- Excellent graphics;
- Magic sounds.
Have fun!
With Love, your TSV Team =)