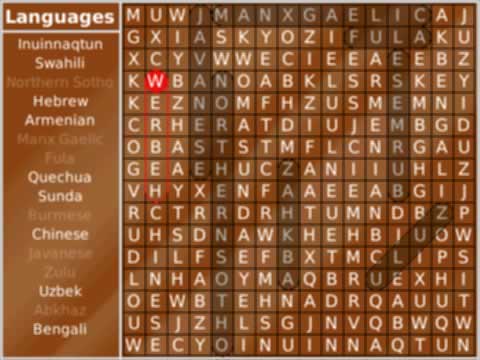 Tag:
9780 games
Word
Sleuth
Overview :
Model:
Blackberry 89XX Curve Series (480*360): 8900(Javelin), 8910(Atlas), 8930, 8950, 8980/Blackberry 96XX Tour (Niagara) Series (480*360):9600, 9630, 9650(Tour2), 9700(Bold2), 9780, Dakota, Apollo
Description:
Word Sleuth is the ultimate word search app for your BlackBerry smart-phone.
Features include:
4 game modes, including classic word search and timed arcade style modes.
3 difficulty settings.
9 puzzle sizes, from 8x8 to 16x16.
Customizable board colors and patterns.
Support for touchscreen, trackball, trackpad, and keyboard controls.
Sound, music, and vibration effects.
High score saving for arcade modes.
Free upgrades for future content.
With over 30 categories and a total of over 8500 words, there's plenty of sleuthing to do - so what are you waiting for? Let the sleuthing begin!
------------------------
This is the demo version of Word Sleuth.
This demo is limited in the following ways:
You can play 10 games before the demo expires.
------------------------