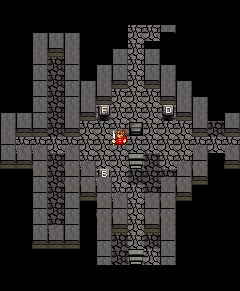 Tag:
Avatar
Dungeon
Overview :
Dungeon Avatar for blackberry games free download

The village of Direstone nestles in the craggy hills of the North. For centuries, an order of powerful warrior-monks have dwelt in Direstone. They have a vital duty to guard the entrance to an endless and chaotic labyrinth. Imprisoned in the deepest chasm of this dungeon is a tireless evil, and for age upon age it has plotted its escape. This evil has summoned foul creatures into its lair, bred hideous and malevolent new monsters, and raised a tremendous army. It is ready to strike. YOU have journeyed to Direstone to join the ranks of the guardians, only to find that the wrath of the imprisoned evil has all but wiped them out. Only YOU stand between the beast and its freedom. Only YOU can guard the dungeon. Only YOU can venture into the depths, seek out the evil, and destroy it!
Need network connection. This game is supported by advertising.
Model:
Blackberry 82XX Series (240x320) Pearl Flip Devices Models: 8200, 8220, 8230/Blackberry 8350i (320*240) Related Devices Model: 8500, 8520, 8530, 9300(Kepler)/Blackberry 83XX Series (320*240) Curve Devices Models: 8300, 8310, 8320, 8330 / Blackberry 87XX Series (320*240) Devices Models: 8700c, 8700r, 8700f, 8700g, 8703e, 8707, 8707g, 8707v .etc /Blackberry 88XX Series (320*240) Devices Models: 8800, 8820, 8830 .etc /Blackberry 89XX Curve Series (480*360): 8900(Javelin), 8910(Atlas), 8950/Blackberry 90XX Bold (Onyx) Series (480*320) Devices Models: 9000, 9020(Onyx)/Blackberry 96XX Tour (Niagara) Series (480*360):9600, 9630, 9650(Tour2), 9700(Bold2) /Blackberry 95XX Storm Series (360*480):9500, 9510, 9520, 9530, 9550(Storm2)/Blackberry Pearl 3G Series (360*400) Devices Models: 9100, 9105