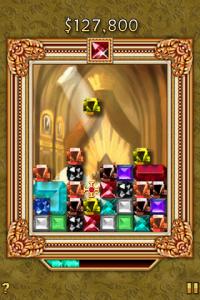 Tag:
Drop
Deluxe
pearl games
Gem
Overview :
Gem Drop Deluxe 82xx pearl games

Description:
Go all the way from spinning the wheel to the pivotal Showcase Showdown! Concise controls and clear instructions deliver the authentic fast-paced fun of mini-games like Plinko, Hole-In-One and Cliff Hangers, just like the hit show that's entertained America for generations!
Gem Drop Deluxe, the awesome sequel to the classic casual puzzler from RealArcade brings real bling to your mobile.
Gem Drop Deluxe, the sequel to the classic smash hit from RealArcade and GameHouse, brings real bling to your mobile. Enjoy over 50 levels of glittering puzzle bliss in several game modes and unique settings. Create amazing special shapes and collect trophies with skillful play to reach huge scores. Awesome special effects and sounds create a truly atmospheric gaming experience!
Model:
Blackberry 82XX Series (240x320) Pearl Flip Devices Models: 8200, 8220, 8230