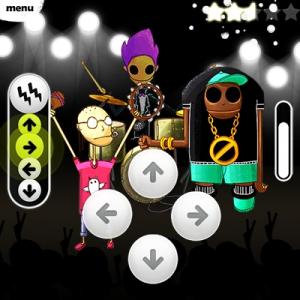 Tag:
star
pearl games
MTV
Factory
Overview :
MTV Star Factory 82xx pearl games

Model:
Blackberry 82XX Series (240x320) Pearl Flip Devices Models: 8200, 8220, 8230
Description:
Create the stars of tomorrow as a music mogul! Build a band, selecting members, style of music and logo.
Create the idols of tomorrow with MTV Star Factory, the game that lets you be the music mogul!
While watching your favorite music videos on MTV, have you ever dreamed of managing your own band? Just imagine being the musical maestro behind the world's greatest group or the most exciting up-and-coming artists. Well, now you can!
With MTV Star Factory, you get the chance to run your own band management agency and create the hottest acts around! Build a group from scratch, selecting members, style of music and even the logo. Set their schedule, manage their money, and help them train or record in order to release their newest hits on the listening public.
Do you have an eye for talent and business skills that will lead them on the road to fame and fortune? Find out when you make yourband with MTV Star Factory, where the climb to the top of the charts is all in your hands!