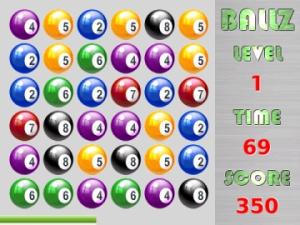 Tag:
9800 games
Ballz
Overview :
Ballz for bb 95xx,9800 games
Model:
Blackberry 95XX Storm Series (360*480):9500, 9510, 9520, 9530, 9550(Storm2), 9570(Storm3), 9800(Torch)
Description:
Ballz is a very simple game and yet challenging. The goal is to remove 3 or more balls that are in the same color horizontally or vertically. Slide the balls left, right, up or down to match up the color balls. You must remove enough balls to complete the level or the game is over.
Note: Permissions must be set to all ALLOW in the Options application for Ballz.
Please using Toysoft Keygen to get the keygen.