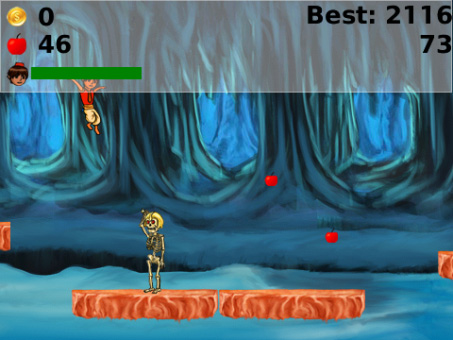 Tag:
Alladin
Overview :
Alladin v1.0 for 9900, 9930, 9981 game – How much do you miss your childhood?
We know you do it a lot. That's why we thought of an idea that is respresentative of our childhood as much as of yours. Yes, we thought of Alladin!
- A continuous runner game – one of the best on BlackBerry.
- Earn apples, coins, and lives.
- There are ghosts in the way, which you can fight with the help of shields.
- There is even a magic carpet on which the Alladin can fly!
This is a delightful game, featuring our favorite character of all time. Don't miss out on this one. Just step onto memory lane and enjoy the ride!
Version: 1.0
File Size: 1 MB
Required: BlackBerry Device with Screen Resolution 640 x 480 (9900, 9930, 9981)