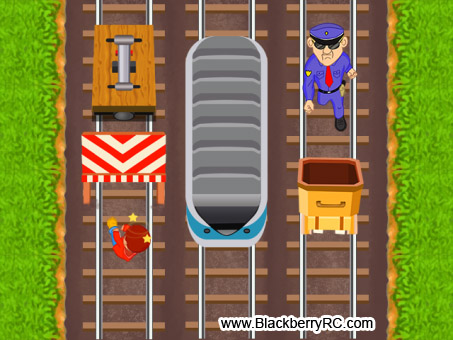 Tag:
Runner
Subway
Overview :
Subway Runner v1.2 – A great game that you have been wishing for all this long.
Like in any other situation in life, this run isn't easy. It is marred by obstacles and pitfalls. While the barriers stand tall to halt your run, the hand cars stand in the way to make you fall. While there is a train that often speeds in your direction, there is police that is all too willing to put you into a facility of correction.
This is a joy ride for your idle hours. It has challenges that can keep you hooked for hours. Collect coins as you go along and measure your performance at every step.
Hope we find you running through the subways very soon.
Version: 1.2
File Size: 3 MB
Required: BlackBerry Device with Screen Resolution 640 x 480 (9900, 9930, 9981)

enjoy.