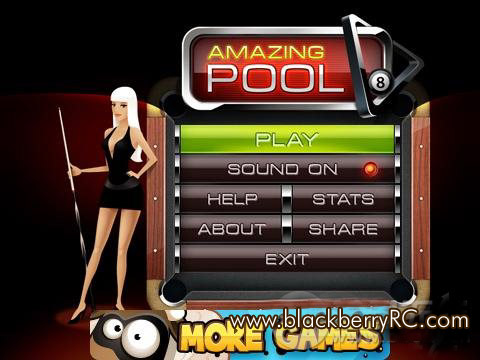 Tag:
8520 games
Amazing Pool
Overview :
Amazing Pool v1.0.1 ( 320x240 5.0,6.0 )
size: 3.26 MB
model: Curve 8520, Curve 8530, Curve 9300 3G, Curve 9330 3G

Description:
Winter…Evening…Boredom… Want to go somewhere, but can't move from your beloved sofa? We understand you and now if you don't go to play pool, pool reaches you at you place. Not just Pool, but Amazing Pool.
We offer you to spend a good time playing US 8-ball right now and US 9-balls and UK-8 balls in the nearest future.
The rules are very simple. You play with sixteen balls: a cue ball, and fifteen object balls which are seven striped balls, seven solid-colored balls and the black 8 ball. In Amazing Pool you can play alone or with a partner. The last ball that a player has to pot should be the eight ball. If you pot it before other balls you will lose.
Characteristics:
* exceptional graphics;
** awesome pastime.
P. S. Don't be shy and let us know whether you like the application or not.
Feel free to contact Contlex Ventures team if you have some problems with the application and we will do our best to solve it. Thank you.
Enjoy your time with Contlex Ventures!