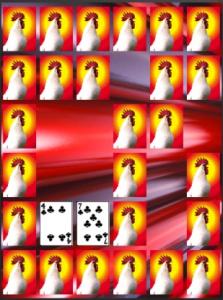 Tag:
9800 games
95xx
GoFish
Overview :
free GoFish for bb 95xx,9800 games
Model:
Blackberry 95XX Storm Series (360*480):9500, 9510, 9520, 9530, 9550(Storm2), 9570(Storm3), 9800(Torch)
Description:
GoFish is a memory game yet challenging and rewarding. The goal is to match 2 cards that are the same from the deck of 32 cards. Each time you match a pair a portion of the picture is revealed. The goal is to remove all the cards in as few moves and quickest time as possible.
GoFish is the perfect game to teach your kids and keep them entertained for hours.
Features:
* Unlimited game play
* Spoken numbers from one to 10 in English
* Assign picture folder for background pictures
* Great learning tool for kids
* Great memory game
Note: make sure you set all permissions to allow in the Options-advanced-application for GoFish.