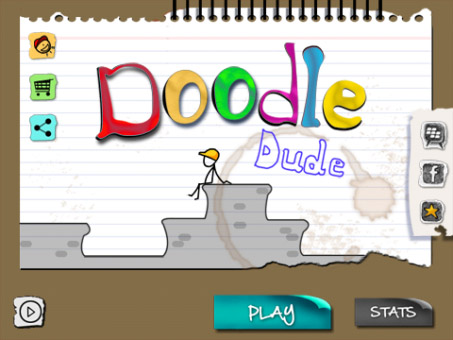 Tag: Doodle Dude
Overview :

Doodle Dude 1.1 for blackberry games



Get overwhelmed with the delights of Doodle Dude in this awesome puzzle game.

Doodle Dude is a very challenging puzzle game. Play as a stick man and try to reach the doors in all fifteen levels.

Play this amazing puzzle game with awesome doodle style and sounds entertaining you while simultaneously putting your brain for a serious spin.

Some absolutely new features and awesomest animations will make sure you're glued to the game.