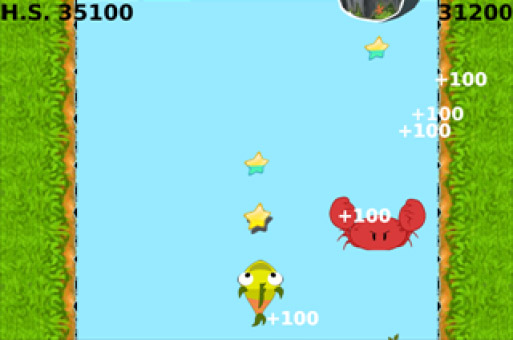 Tag:
Chasing Fino
Overview :
Chasing Fino is a runner game that is sure to run away with your heart.
Fino is a small cute fish that is running ahead with to its destiny. But the journey is not that simple. There are obstacles on the way that need to be tackled.
- Wooden logs would not let Fino past them.
- Stones would break Fino's pace wherever they would be able to.
- Piranhas would be ready to eat Fino up whenever they appear.
- Crabs would be hungry to make Fino their lunch.
This is one helluva ride that you would not want to miss. Coming from under the famed banner of Spice Labs this is one must have for your Blackberry device.
- Never ending gameplay.
- Amazing graphics.
- Easy to learn, diffcult to master. All the very best!
Version: 1.0
File Size: 2 MB
Required: BlackBerry Device with Screen Resolution 640 x 480 (9900, 9930, 9981)