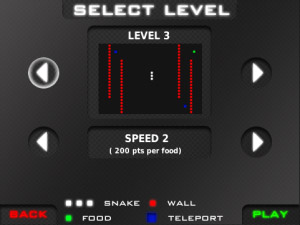 Tag:
Snake
Mega
Overview :
Free Mega Snake v1.0.2 games for blackberry os4.5+
Required Device Software
4.5.0 or higher
Supported devices:
Blackberry 83xx, 85xx, 87xx, 88xx, 89xx, 90xx, 91xx, 93xx, 95xx, 96xx, 97xx, 9800, 9810, 9860, 9900, 9930
Description:
Mege Snake is the classic snake game. The goal is to collect as much food as you can as your snake becomes bigger.
Features:
-10 level maps!!!
-4 speed levels;
-good design;
-sound.