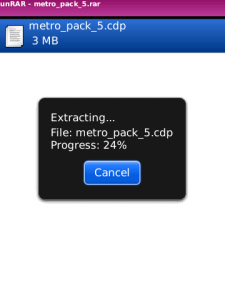 Tag:
unRAR
8700 apps
Overview :
Model:
Blackberry 72XX Series (240*160) Devices Models: 7200, 7210, 7230, 7250, 7270, 7280, 7290, 7510, 7520, 6510/Blackberry 71XX Series (240*260) Devices Models: 7100, 7110t, 7105t, 7100r, 7100v, 7100g, 7100x, 7100i, 7130e, 7130c, 7130g, 7130v/Blackberry 81XX Series (240*260) Pearl Devices Models: 8100, 8110, 8120, 8130/Blackberry 82XX Series (240x320) Pearl Flip Devices Models: 8200, 8220, 8230/Blackberry 8350i (320*240) Related Devices Model: 8500, 8520, 8530/Blackberry 83XX Series (320*240) Curve Devices Models: 8300, 8310, 8320, 8330 / Blackberry 87XX Series (320*240) Devices Models: 8700c, 8700r, 8700f, 8700g, 8703e, 8707, 8707g, 8707v .etc /Blackberry 88XX Series (320*240) Devices Models: 8800, 8820, 8830 .etc /Blackberry 89XX Curve Series (480*360): 8900(Javelin), 8910(Atlas)/Blackberry 90XX Bold (Onyx) Series (480*320) Devices Models: 9000, 9020(Onyx)/Blackberry 96XX Tour (Niagara) Series (480*360):9600, 9630, 9650(Tour2), 9700(Bold2) /Blackberry 95XX Storm Series (360*480):9500, 9510, 9520, 9530, 9550(Storm2)/Blackberry Pearl 3G Series (360*400) Devices Models: 9100, 9105
Description:
One of most popular archive types now supported on your BlackBerry® smartphone!
If you receive e-mail with RAR file in attachment or transfer RAR files from PC to your BlackBerry® smartphone, you can extract all or selected files using unRAR on-the-go.
Just open RAR file in a file browser, and select Extract All and you are there!
Features:
Extract all files and folders from RAR archive
Extract selected files or folders not for solid RARs
Supports Unicode filenames
Integrated with file browsers
Comes with embedded file browser
BlackBerry® Storm™ is supported
Easy and fast user interface
Free future updates
COMING SOON:
Support for encrypted RARs
Support for multi-volume RARs
Extract selected files or folders from solid RARs
If you buy unRAR now, you will have free access to all future updates.