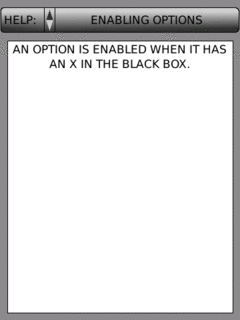 Tag:
FlipOff
Overview :
FlipOff v0.3.00 for blackberry storm 9500 apps download
Model:
Blackberry 95XX Storm Series (360*480):9500, 9510, 9520, 9530, 9550(Storm2), 9800
Description:
Allows user to disable alerts, vibrations, and audio by placing phone face down. Allows to individually filter SMS, Email/Pin messages, phone calls, and all other alerts. Allows you to also disable the radio when placing the phone face down (this allows you to disable all alerts and sounds that do not generate from the phone itself - alarm, music player, calendar, etc). Also allows you to disable monitoring by the app when it is not needed. Saves settings across reboots. Also allows you to auto enable/disable the app when it is placed in a magnetic holster. Also includes a second icon for one-click enabling/disabling of the app (current profile).
Features:
* Allows disabling of all alerts, vibrations, and audio
* Save settings across reboots
* 5 profile settings with 4 customizable slots (Paid version)
* One-click enabling/disabling of the current profile (Paid version)
* Auto enable/disable when placed in magnetic holster (Paid version)
* Works when device is locked
* In-app help menu
* Includes setting to allow contacts to bypass the app and get through

Minimum Requirements:
* CM Library
* BB Storm