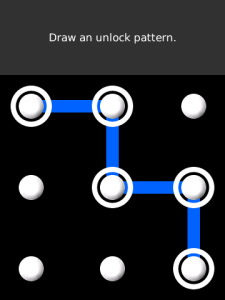 Tag:
9900 apps
9981 apps
Pattern Lock
123b​erry
Overview :
Pattern Lock Pro 2in1 v1.2.0 - blackberry apps download
OS 6.0,7.0
size:461.86 KB
model:Torch 9850/9860, Torch 9800, Bold 9790, Torch 2 9810, Bold 9900/9930, 9981

Description:
This is a great pattern lock app! You can set your own secret pattern to unlock your phone! Just look at the screen shots!
This app helps you prevent unwanted key-presses, phone-calls and much more!
This app automatically locks your keyboard and shows you a beautiful pattern lock screen - simply swipe the right pattern with your finger and unlock your BlackBerry®!
The app has many settings - you can set it to run when the backlight goes off or you can choose a specific interval (10, 20 seconds, etc) after which the app will lock your keyboard.
You can also choose in which apps you want to disable this app.
This app is awesome, highly polished and for a great price! After installation please go to the app in the "Downloads" folder and configure it. Enjoy!
!!!Attention!!!!! Did you buy this app and and like it? Send us an e-mail at support@123berry.com and we'll send you a gift!