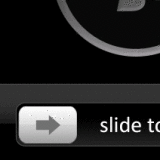 Tag:
Unlock
Slide
BerrySlider
Overview :
free blackberry apps : BerrySlider (Slide to Unlock) apps for blackberry

After you install the application please make sure you set all your permissions to allow or the app may not work correctly.
If you're running the new 5.0 version the Options are now inside the application itself. While the app is running simply click the menu key and select Options.
************
As you probably know RIM's default lock is rather sluggish and boring. That's where BerrySlider comes into play.

Launching the App-----------------------
Depending on what options you choose the lock will automatically activate when:
The Screen Fades Out: When ever your screen fades out and you click the screen to turn it back on you will be presented with the BerrySlider. You will have to slide to unlock your phone.
When you phone restarts: You can turn this option on or off depending on what you want. When it's set to on though BerrySlider will launch right when your phone restarts. This will prevent people from gaining access to your phone (if you have a password set)
Storm only - When on the phone: If you have this option set to yes BerrySlider will activate 3 seconds after your call has been connected. This is a great feature as you can no longer press buttons with your cheek.

Security-----------------------
You have the option to enter a 4 digit password on the app. When you slide to unlock, you will be presented with a keypad. You will need to enter the 4 digit code to unlock the app. If the code is entered incorrectly the keypad will close and the lock will not close. While developing this application I locked myself out of my phone 3 times on accident.

Orientation-----------------------
You can now use the app in both landscape and portrait mode. If you're using it on the Tour then you can only use it in landscape.

Support-----------------------
As always this product comes with lifetime support.

NEW 5.0 Version-----------------------
The new 5.0 version (only offered on the Storm) has the following new features. While BerrySlider is running simply press the menu key to access the options page.
Built in Global Weather (over 72,000 locations)
Portrait & Landscape Wallpapers (Storm and Storm2 only)
More Secure
No more lag when going from landscape to portrait
Faster / Smoother animations
No more random startups
Email and SMS Notifications
Start app on phone startup
Start app using default lock button
Start app from the bb menu
Start app while on the phone to prevent pressing keys with your cheek
Close app when holstered
Start app when removed from holster (optional)
A lot more options
Fast / Smooth Locking App
Works with default lock button
Simple to use / setup
Landscape & Portrait Mode
Secure, using a 4 digit password (you can enable / disable this)
Activate on phone call (no more pressing buttons with your cheeks)
Activate on screen timeout
Activate on phone startup
Tons of Customizable Options

Blackberry Tour and Bold 9700/9650
Display Dimensions
480x360
Operating System
4.7 Non-Touch, 5.0 Non-Touch, 6.0 Non-Touch
Blackberry Curve 8900
Display Dimensions
480x360
Operating System
4.6

Model:
Blackberry 89XX Curve Series (480*360): 8900(Javelin), 8910(Atlas), 8930, 8950, 8980/Blackberry 96XX Tour (Niagara) Series (480*360):9600, 9630, 9650(Tour2), 9700(Bold2), 9780