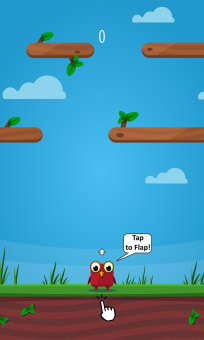 Tag:
Birdie Up
Overview :
free Birdie Up 1.0.5 for playbook, BB10 games
It is finally spring time! The first flowers and grasses awaken from hibernation and a cute little birdie too.
After the long winter it is hard to make the first flight attempt.
Tap to flap!
Birdie Up is a simple but addictive game. With a tap on the screen, the tiny bird makes a flap with its wings.
As faster you tap, the faster the bird flies above and you get bonus score.
Try to get as high you can to beat your own highscore and don´t be so angry if you loose ;)
Thanks for playing and rating!
Supported Devices:
BlackBerry Z10
BlackBerry Z3
BlackBerry Z30
PlayBook
Porsche Design P9982