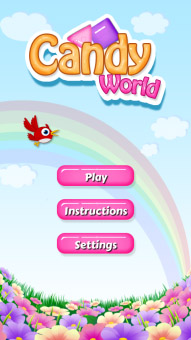 Tag:
Candy
World
Overview :
Candy World 1.0.2 for classic games
Candy world is a game with full of delicious, colorful candies. This game will fascinate you and make your mouth watery with the taste full of delicious candies. Colorful candies will fascinate you to play this game again and again.
Are you feeling hungry?
Here is the new way to control your hunger. So, don't go anywhere just play candy world and like to be hungry every time and enjoy sweetness of hunger with delicious of candies.
This game is easy to play with full on fun and lot of challenges.
Features -
Adventurous Candy World is a multilevel game or you can say it consist unlimited levels which makes it more challenging
•
Exciting graphics and animations with cool sound effects
It is an exciting game with exciting graphics with full of animations and cool sound effects
•
Lots of bonuses and puzzles
This game will offer lot of bonuses while playing and challenging puzzles
You will have three life lines and a target to meet to go a level up
How to play
•
You will have to tap on sweet candies to move them and arrange three or more sweet candies in a row to burst and on each burst, you will earn certain points
•
For going a level up, you have to score the target points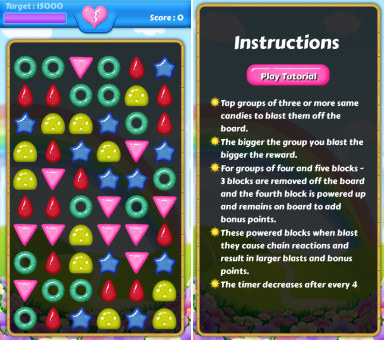 Supported Devices:
BlackBerry Classic
BlackBerry Passport
BlackBerry Q10
BlackBerry Q5
BlackBerry Z10
BlackBerry Z3
BlackBerry Z30
PlayBook
Porsche Design P9982
Porsche Design P9983