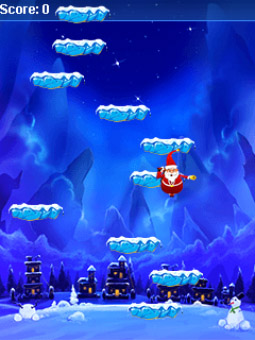 Tag:
Santa Hop
Overview :
Santa Hop 2.0 for blackberry games
Santa dreams of soaring through the skies. Help Santa reach greater heights. Use everything on Santa's way (Shoes, Jelly and the Wings) to move faster. Press left and right arrows to hop on each platform and keep moving, avoid spike platform which makes Santa fall! Black platforms are very delicate; one hop on them will break them. Hence, plan your next move immediately for the nearest platform.
Enjoy unlimited game play for this Christmas and Merry Christmas!
Features
-Infinite gaming experience
-Cool power-ups for instant transmission.
-Thrilling Clouds to jump on. (Spiky, moving, disappearing,)
-Insanely addictive, deliciously re-playable!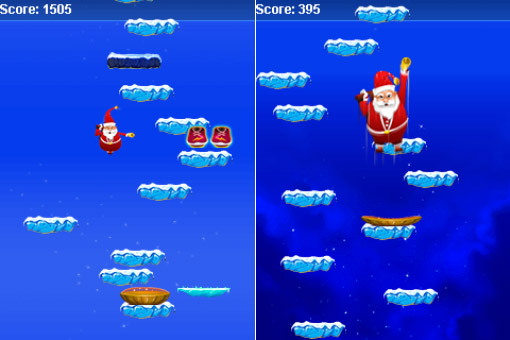 Supported Devices:
8220, 8230, 8300, 8310, 8320, 8330, 8330m, 8350i, 8520, 8530, 8700c, 8700f, 8700g, 8700r, 8700v, 8703e, 8705g, 8707g, 8707h, 8707v, 8800, 8820, 8830, 8830m, 8900, 8910, 8980, 9000, 9220, 9300, 9310, 9320, 9330, 9350, 9360, 9370, 9630, 9650, 9700, 9780, 9788, 9790