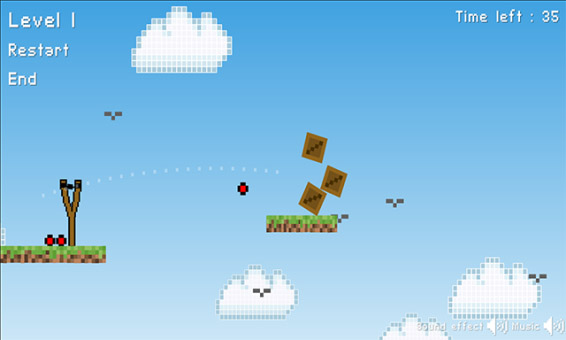 Tag:
z10 game
Knock Down
Overview :
"Knock Down" a physical game which played similarly to "angry birds" , but it's harder than "angry birds" ~ the players want to launch a ball, all the squares platforms, you should also calculate trajectory and strength! The ball used less, the higher the score stars.
The game has the unique and interesting level, you have to hit all the boxes, use your logic, targeting skills to complete the challenge. In this game what physics used is very accurate, you will like it.
You can also enlarge, narrow and move the games picture.
Version: 1.0.0.2
Required Device Software:
BB10 Smartphone: 10.0.0 or higher
Model:
Blackberry 10 Devices: Blackberry Dev Alpha, Blackberry Z10, Blackberry Z15, Blackberry Z30, Blackberry A10, Blackberry Q30, Blackberry Q10, Blackberry Q5
Description:
Knock down the boxes from platforms.
-Awesome physics
-18 levels, more to come