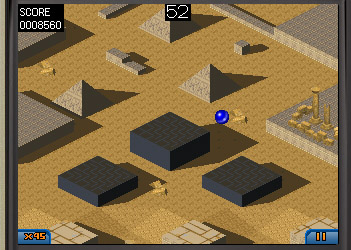 Tag:
8830 games
Marble Madne
Overview :
Marble Madness v1.0 for Blackberry os4.2, 4.5 games
OS 4.2,4.5
size: 1.09 MB
model: 8300, 8310, 8320, 8700, 8703, 8707, 8800, 8820, 8830

Description:
AN AUTHENTIC ARCADE EXPERIENCE! Race against the clock and navigate your marble through new & original levels of madness! Dodge obstacles like traps and marble-munching enemies as you make your way through a maze of updated graphics, audio, & controls. Master maneuvers to find the quickest routes through challenges and try to beat your high score. Spread the marble madness with the new Pass 'n Play Multiplayer feature and impress friends with your marble-ous achievements!
Terms of Service
http://tos.ea.com/legalapp/mobileeula/US/en/ofp/

i hope you like it.