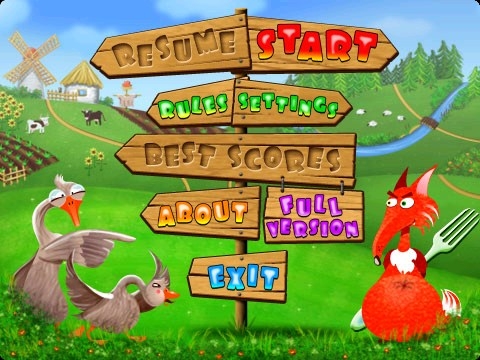 Tag:
Fox and Gees
Overview :
Fox and Geese v1.3.1 for blackberry games (480x3360, 320x240)
Required Device Software
5.0.0 or higher

Description
ATTENTION! Fox & Geese with BBM™ integration!
This game is known since 14th century. It probably originated in Scandinavia, as a variant of Tafl. In the English-speaking world a simplified version is known as Fox and Geese. Just remind you the classic rules: the geese win if they surround the fox so that it cannot move and the fox wins when only 4 geese remain.
Features:
- Beautiful and extraordinary game's characters
- Amazing animation
- Possibility to play with phone and the live opponent through BBM