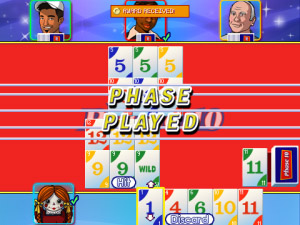 Tag:
Phase
Overview :
Phase 10 v1.9.3 games for blackberry
Supported devices :
Blackberry 83xx, 85xx, 88xx, 89xx, 9000, 93xx, 95xx, 96xx, 97xx, 9800
Description
If you like rummy then you'll love Phase 10! The object of the game is to race your opponents and complete your ten phases first. You have to make sure you don't fall behind!
Play one of the best-selling card games of all time anywhere, any time! Fans of exciting and challenging card games have been playing Phase 10 for more than 25 years. Now you can take this game to the next phase wherever you are.