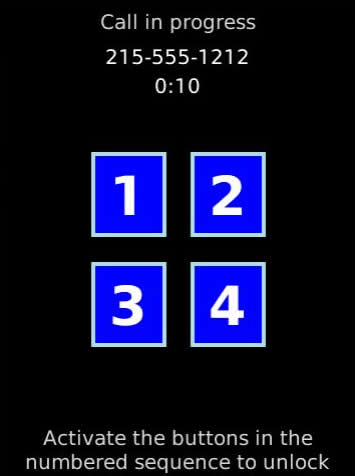 Tag:
storm apps
StormLocker
Overview :
StormLocker v1.0.0 blackberry storm apps

Model:
Blackberry 95XX Storm Series (360*480):9500, 9510, 9520, 9530, 9550(Storm2)
Description:
StormLock is a new and sleek application to prevent your face from accidentally pressing keys on your BlackBerry Storm. StormLock is tiny in size and is extremely resource efficient. While on a call, a natural and unobtrusive dialog will display while the touchscreen is disabled, giving you full visibility of the native screen. StormLock will automatically disable once all calls are completed or by simply pressing the escape key at any time during a call. You can also reactivate StormLock while still on a call from the native phone menu.
Here are some key features of "StormLock":
· Prevents accidental touching buttons
· Automatically activates and deactivates
· Clean and natural interface
· Easy, single button to temporarily disable
· Less than 15k in size
· Ability to set a delay in seconds for StormLock to activate once on a call
· Ability to customize the lock message
· Ability to blacklist StormLock from activate on calls to/from certain numbers
· Ability to use StormLock at ANY time through a system menu

Requirements:
· BlackBerry OS 4.7+
· BlackBerry 9500, 9530

Limitations:
· 2 days trial